How To Use
What is a hop-on hop-off bus?
What is a hop-on hop-off bus?
"Hop on/off +vehicle" means to "jump on the vehicle/jump off the vehicle". This means that you can just jump on the bus and visit tourist sites (via the bus stop), and the casual and free nature of this is expressed in the popular name "hop". This is a convenient bus where, provided you buy a special pass, you can get on and off as many times as you like as long as you do this during the set period/time.
FEATURE1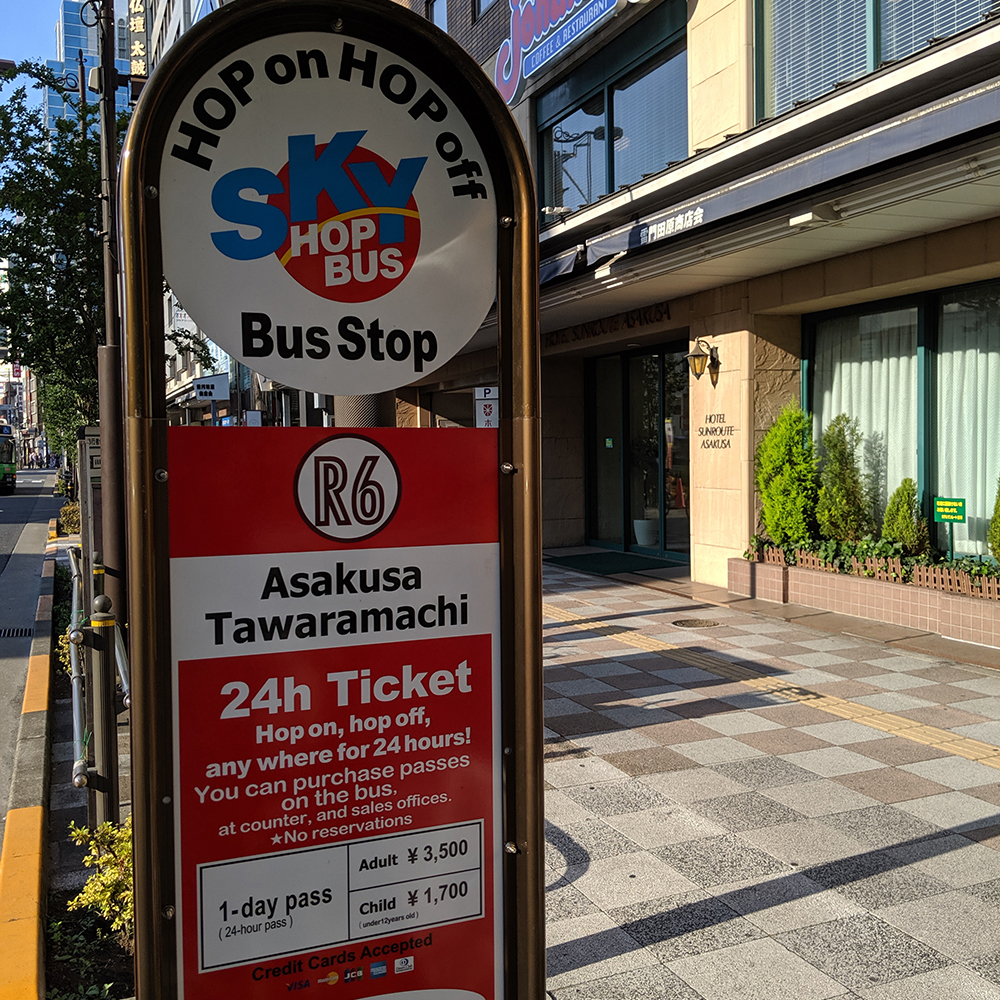 Freely enjoy boarding and alighting!!

There are two types of pass routes for exploring every inch of central Tokyo! (Red course and Blue course). Of course, you can get on/off as many times as you like on either route. There are 14 bus stops within Tokyo, so feel free to use the pass at the location of your choice. You can arrange things for your own convenience. The pass is definitely recommended for people who enjoy such things. You can freely enjoy Tokyo sightseeing at your own pace!
FEATURE2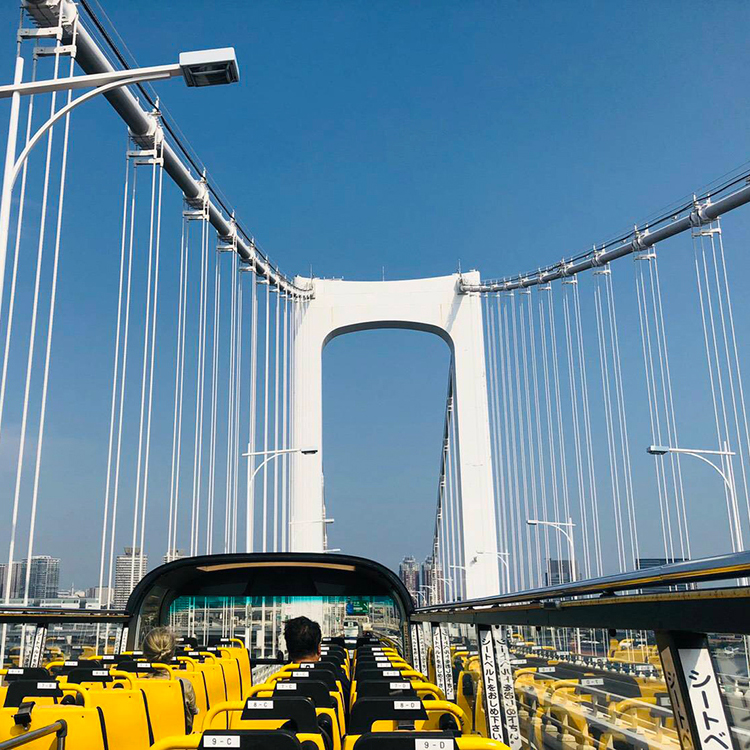 Enjoy Tokyo from a different perspective to usual!

Is it possible you could discover new attractions in Tokyo from the open deck of a double decker bus that you would not normally find just walking around the town? Additionally, voice sightseeing guidance has been provided within the bus. The sightseeing information provided is the knowledge of the guide in concentrated form, so you do not need to be concerned about overlooking important information about the sightseeing locations.
FEATURE3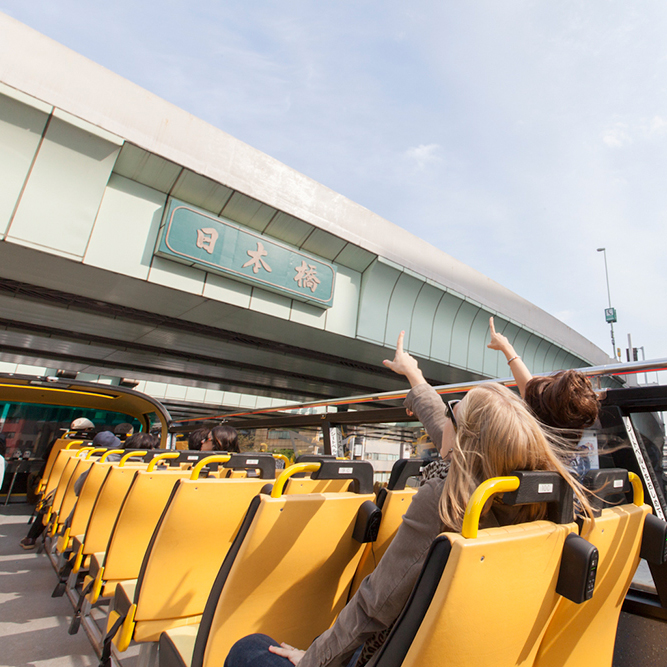 Just sit and enjoy a wide range of sightseeing spots in an efficient way!

When accessing Kyoto sightseeing spots, it can be really inconvenient changing buses and it takes time to go around on your own. Unless you use a taxi, it can be really troublesome. There are bus stops at the regular tourist bus stop as soon as you come out of the Karasumaru exit of Kyoto station, as well as Karasuma Gojo and Jijo Karasuma, where there are lots of places to stay, so it is very convenient for Kyoto sightseeing! And as you will always be able to sit down in the bus, so you can travel around in comfort!
How to use Sky Hop Bus
Purchase a ticket

Tickets can be purchased from the Sky Bus Ticket Office on the first floor of the Marunouchi Mitsubishi Building. Purchase tickets online in advance for a trouble-free experience.
We recommend advance purchase before boarding. ( Go to online Purchase Page )

Customize your trip as desired

Now it's time to enjoy the ride! Each course offers a different destination. The Sky Hop Bus has no roof, providing an open in-vehicle experience.

Enjoy powerful Tokyo sightseeing

Enjoy the views of the city from the top of the bus before enjoying the city again from ground level.