November 26, 2021
Title
【Notice】Sky Hop Bus Kyoto Official website will launch a useful feature!
Dear Customers,
Thank you for using SKy Hop Bus Kyoto.
Is there any feature that you wish you had when you were out and about?

※When I get off the bus, I want information on sightseeing in the area.

※When I get off the bus, I want to know how to get to my destination.
※I want to know the location of the bus and the schedule of the bus stop with my smartphone.
These are the actual voices of our customers. In response to this, Sky Hop Bus Kyoto will introduce a digital map that provides tourist information around the bus stop.
We would like to make it more convenient and enjoyable for you to get various information in real time from the Sky Hop Bus official website.

Platinum Map URLs.https://platinumaps.jp/d/skyhop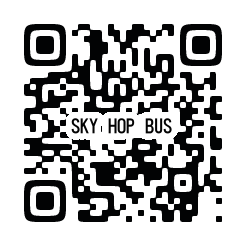 That' the point……

※It contains location information and facility information for sightseeing spots around the bus stop.
※In additional to sightseeing spots, it also includes information on major train stations and tourist information centers, which can be used before and after boarding the bus.
※Information on restaurants and souvenir stores is also included. It is also a strong help to you for shopping.
※The bus location information function allows you to know where the bus is in real time.
We will continue to increase the number of locations and aim to further improve convenience.

We look forward to serving you.
Sky Hop Bus Kyoto