February 17, 2020
Title
【Notice】We will add to new bus stop 'Gion (Kotowa-Kyoto yasaka)' from Mar 16th.(information for Kyoto)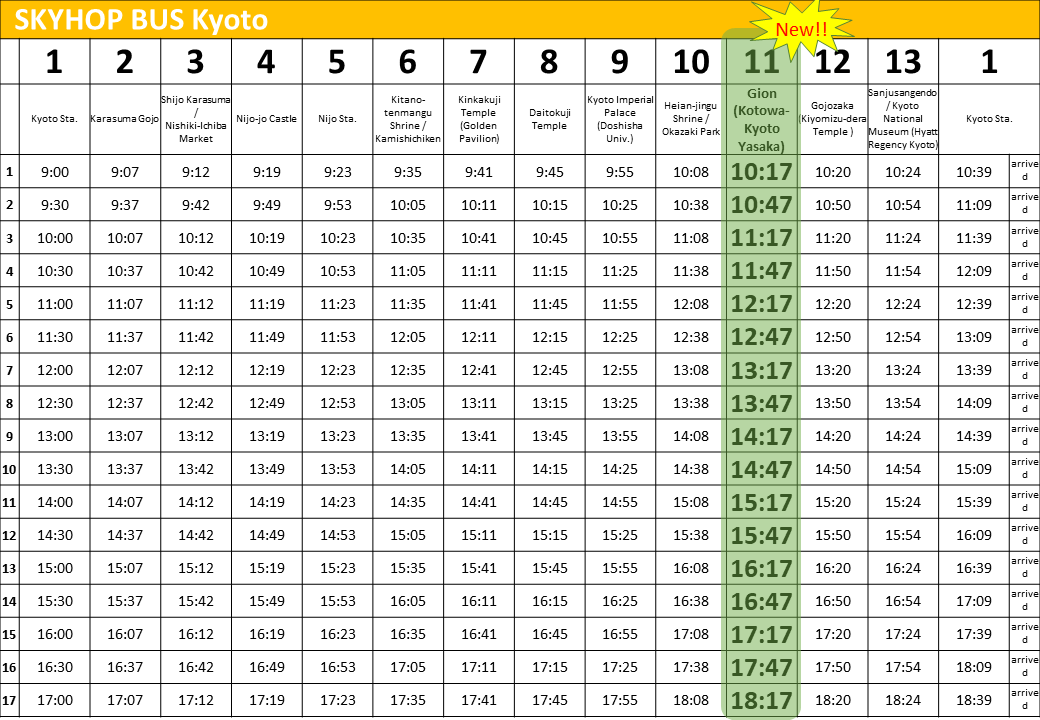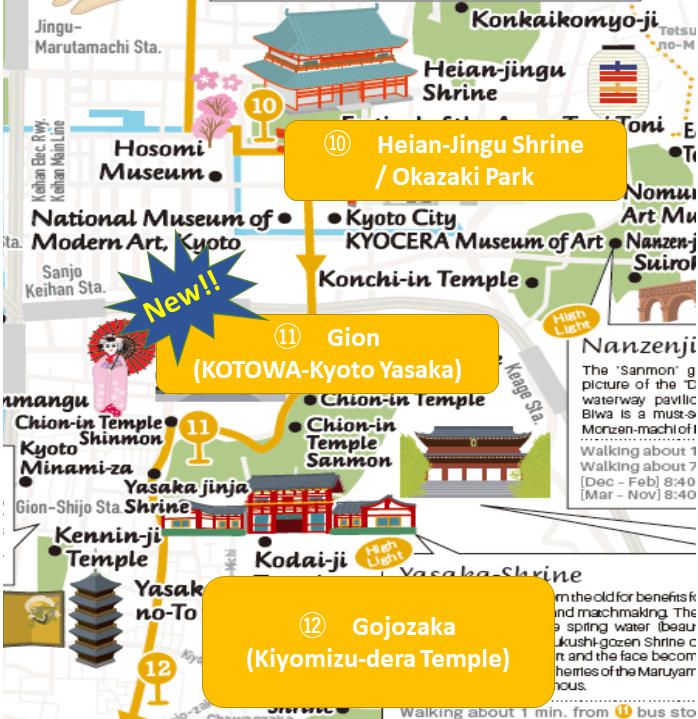 Dear. Customers
Thank you for using Sky Hop Bus.
We will add to new bus stop from Mar 16th.
(Kyoto course)⑪ Gion(Kotowa-Kyoto yasaka)
 *Bus stop names will be written in Japanese or English as well as the brochure language.
It is convenient for access to Yasaka Jinja Shrine, Chion-in Temple and Gion town.
Please check new timetable from the above image.
We look forward to using our service.
Sky Hop Bus Team