October 18, 2021
Title
【Notice】Just posted on Instagram how things went last weekend!
Dear Customers,
Thank you for using Sky Hop Bus Kyoto.
Now, The Sky Hop Bus Kyoto is back in service since October, and it's going strong!
The weather wasn't great in Tokyo last weekend, but we actually got to enjoy it in the comfort of our half-roofed bus!
Half roofed buses are also available in Kyoto.

We will introduce some of these activities on Instagram, so please follow us.

https://www.instagram.com/skyhopbus/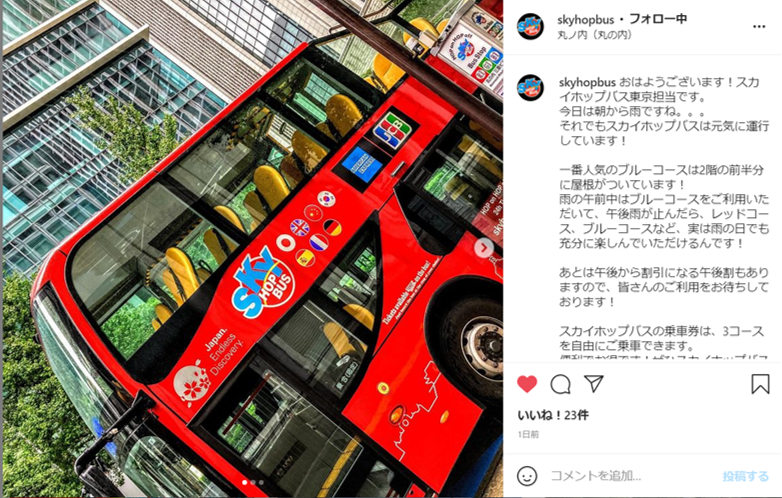 We looking forward to using Sky Hop Bus Kyoto.
Sky Hop Bus Kyoto Team