February 18, 2019
Title
★★ Japanese restaurant Origami★★ You can get a "10% discount ticket" for Japanese restaurants where even Muslims can eat with confidence by taking a Sky Hop bus!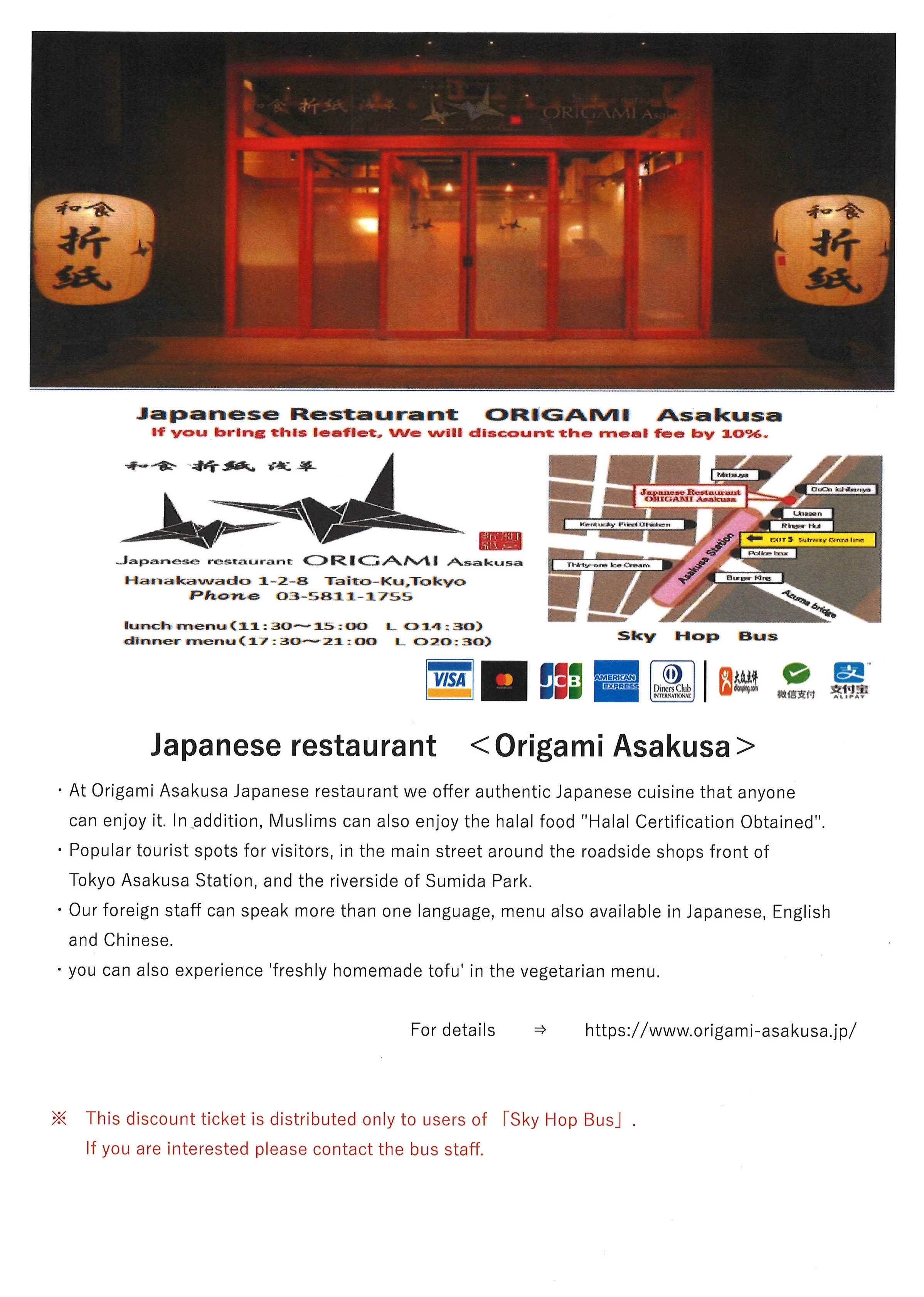 ・At Origami Asakusa Japanese restaurant we offer authentic Japanese cuisine that anyone
 can enjoy it. In addition, Muslims can also enjoy the halal food "Halal Certification Obtained".
・Popular tourist spots for visitors, in the main street around the roadside shops front of
 Tokyo Asakusa Station, and the riverside of Sumida Park.
・Our foreign staff can speak more than one language, menu also available in Japanese, English
 and Chinese.
・you can also experience 'freshly homemade tofu' in the vegetarian menu.
※ This discount ticket is distributed only to users of 「Sky Hop Bus」.
If you are interested please contact the bus staff.