May 09, 2019
Title
【May 19, 2019】Notification of Red-course partial detour route and partial bus stop passage correspondence.
Thank you for using 「Sky Hop Bus TOKYO」.
The "Asakusa Sanja Matsuri" festival will be held on May 19, 2019.
On the day, the road from Asakusa Hanakawado(R5) to Asakusa Tawaramachi(R6) is closed all day and we will corresponds by the detour route.
By detour from the regular route, you can not stop at the Asakusa Tawaramachi(R6) bus stop.
Also, there are some changes in the content of GPS guidance. Please acknowledge it.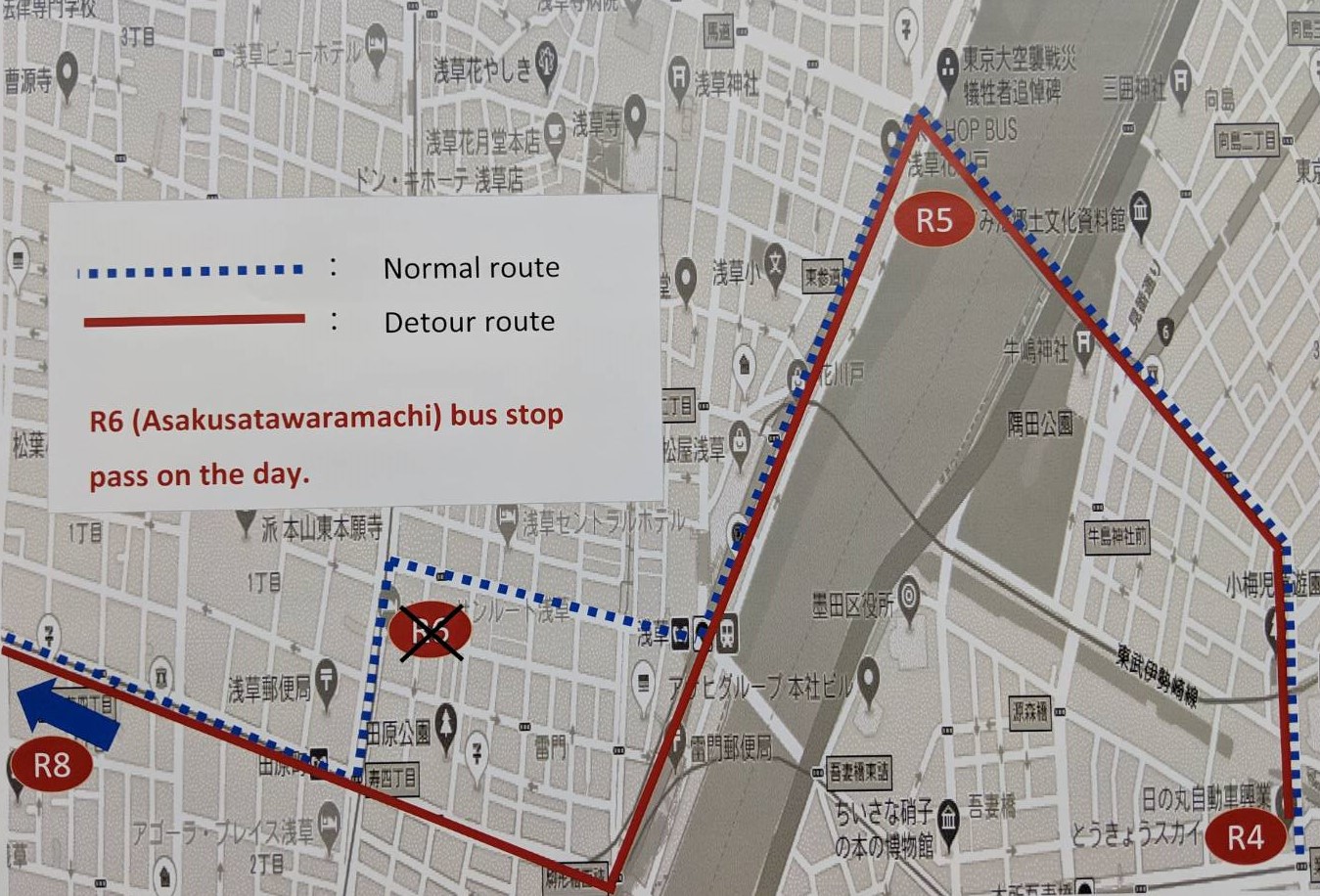 ※ Blue dotted line : Normal route / Red solid line : Detour route / Asakusa Tawaramachi(R6) bus stop not available.
We apologize for any inconvenience this may caused customers.
We look forward to your use.
Thank you.
Sky Hop Bus TOKYO Team