December 27, 2019
Title
(Special Offer)Shopping coupons and hand warmers give away!
Dear Customers,

Thank you for choosing our service at SKY HOP BUS.
For a limited time only, customers choosing our service will be able to receive free shopping coupons in addition to hand warmers!

Period: From (Thu.) January 2, 2020. The event will end once the last coupon has been given.
Applicable For: All passengers who have chosen SKY HOP BUS.
Giveaway Contents: ① Shopping Coupons, ② Eligible Stores' Pamphlets, ③ Hand Warmers

Usable at: Japan Duty-Free Ginza
     Ginza Mitsukoshi, 8F
Opening Time: From 10:00 to 20:00 (The store will close at 19:30 on Sunday)
https://japandutyfree-ginza.jp/en/?smj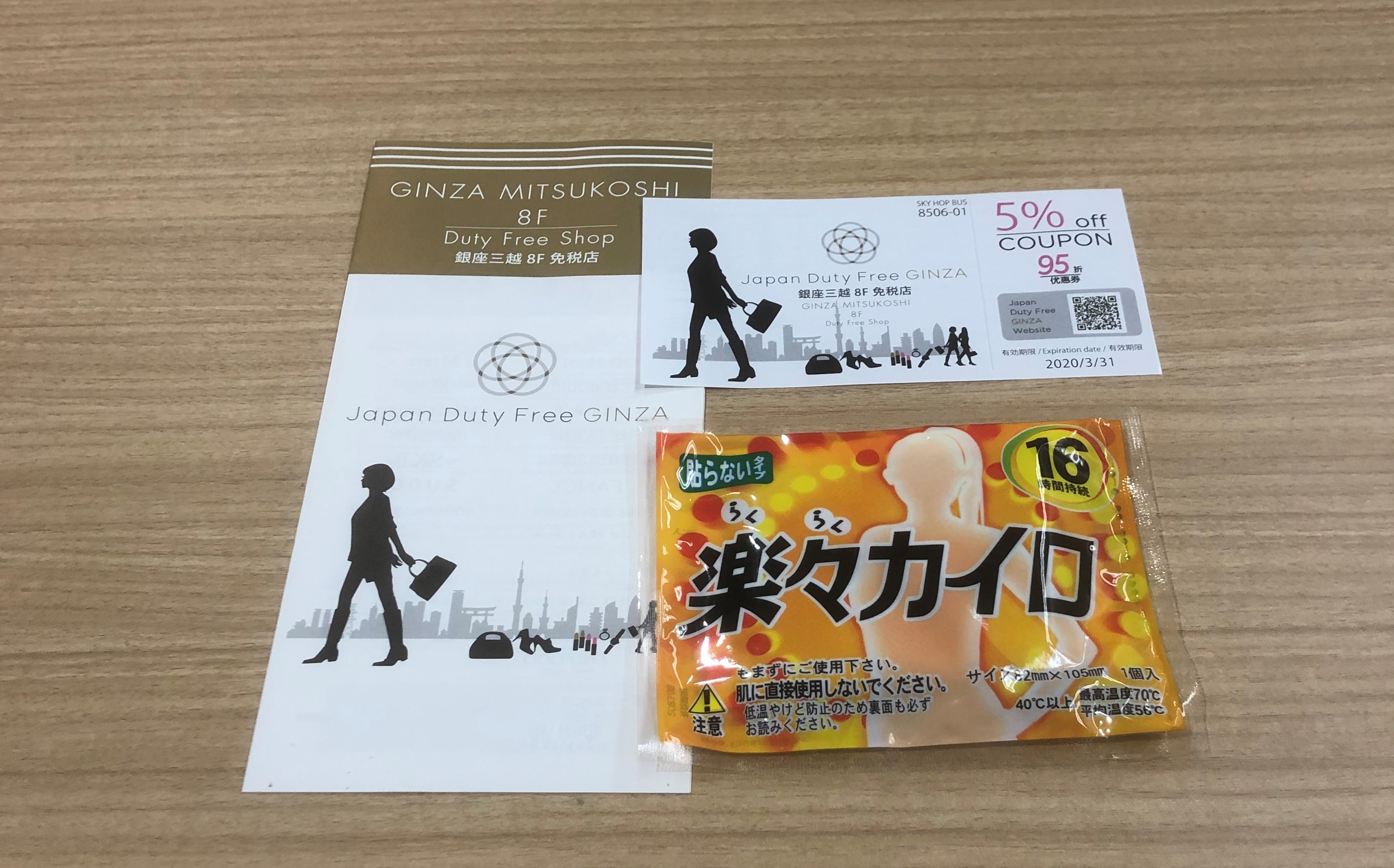 We are looking forward to using you.
SKY HOP BUS Team