January 08, 2020
Title
【Notice】Notice of bus stop relocation due to Tokyo Tower renovation work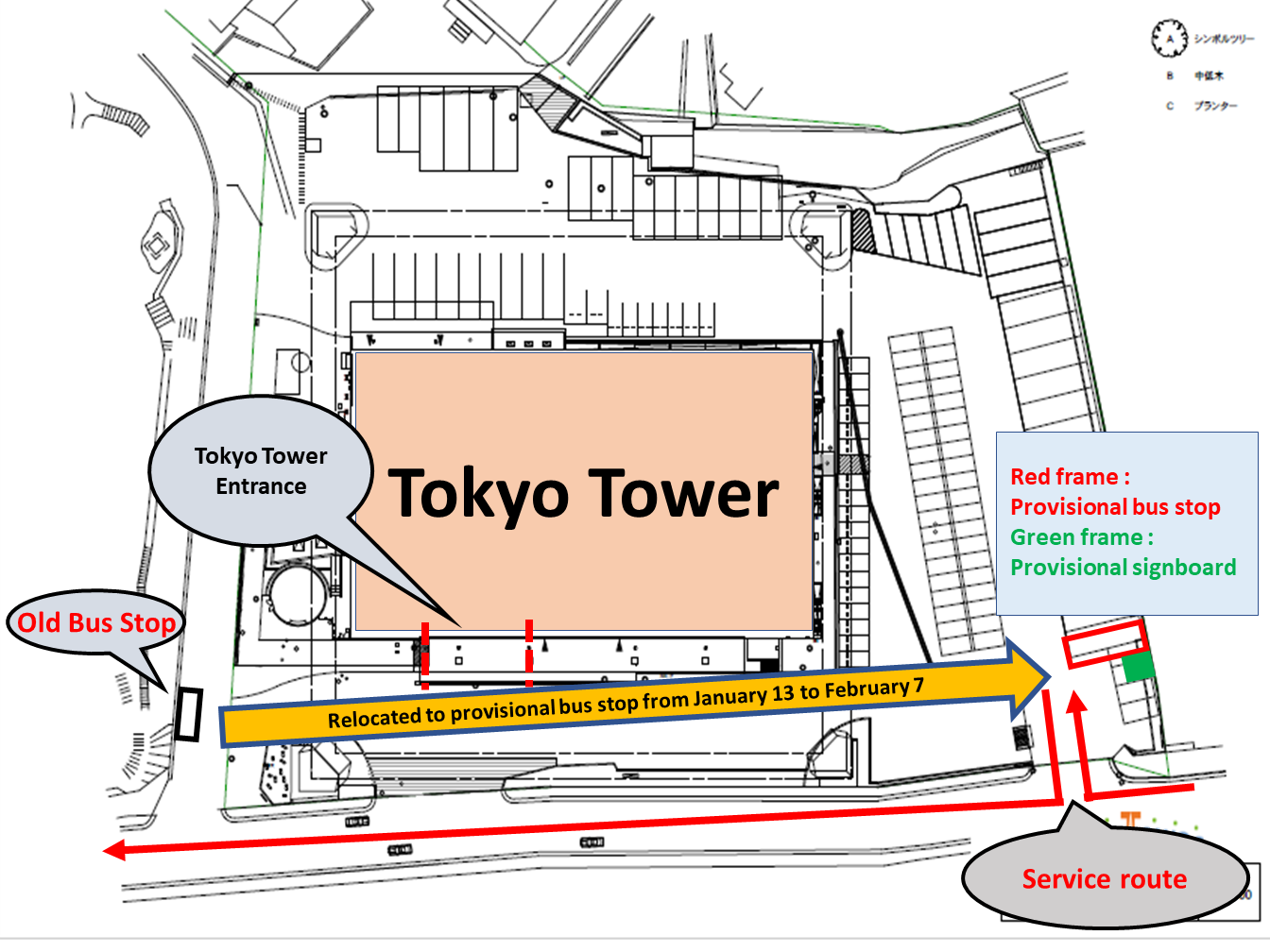 Dear. Customers
Thank you for using Sky Hop Bus.

A temporary bus stop will be set up in the large parking lot on the other side of the Tokyo Tower, as the Tokyo Tower bus stop location will be undergoing a large-scale renovation from January 13th, 2020.

【Details】
・Construction date and time: Scheduled for January 13th, 2020 (Monday) - February 7th, 2020 (Friday)
 * The completion date may change depending on the progress of the construction.


・Information on the "temporary bus stop" will be displayed in the Tokyo Tower facility (in three locations).


・Please contact the Tokyo Tower staff for details.



We apologize for any inconvenience this may cause.
We kindly ask for your understanding.


Sky Hop Bus Team