March 08, 2020
Title
(Notice) A special deal book will be distributed from March 9.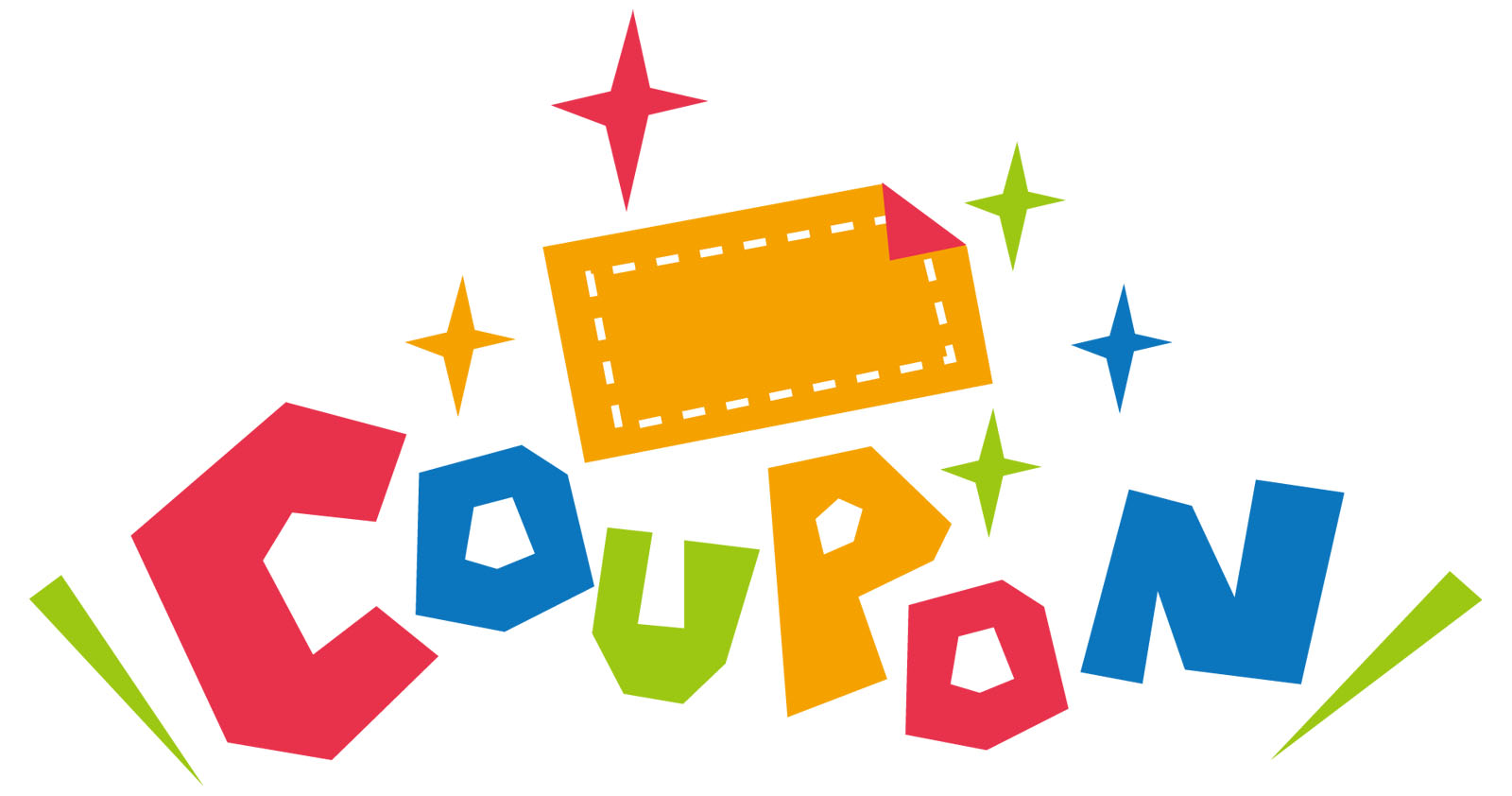 Dear Customers,

Thank you for choosing our service at SKY HOP BUS.
From March 9, a coupon book will be distributed, limited to passengers of the Sky Hop Bus.
This coupon book focuses on the facilities in the areas around each bus stop.
Concentrating on the themes of cultural experience, dining and shopping,
it provides passengers with suggestions on how to best enjoy themselves when they get off the bus, as well as information about the available specials.
<Coupon book image>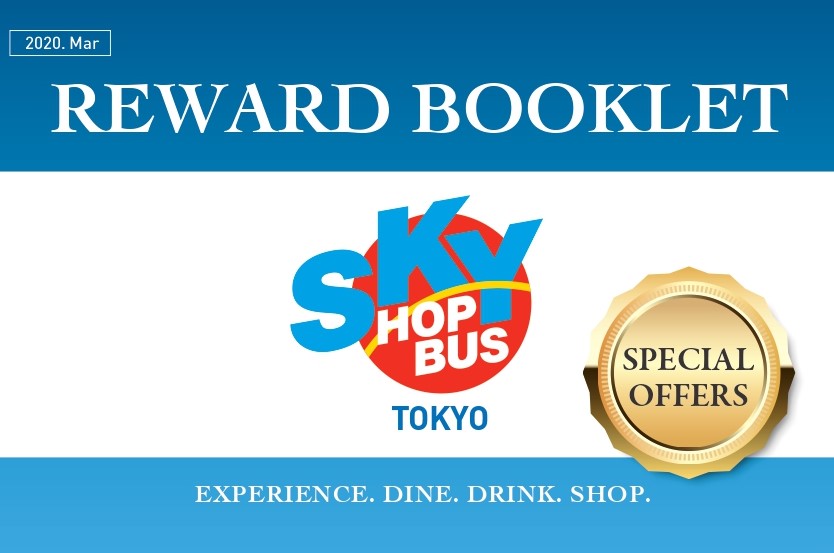 <Coupon content>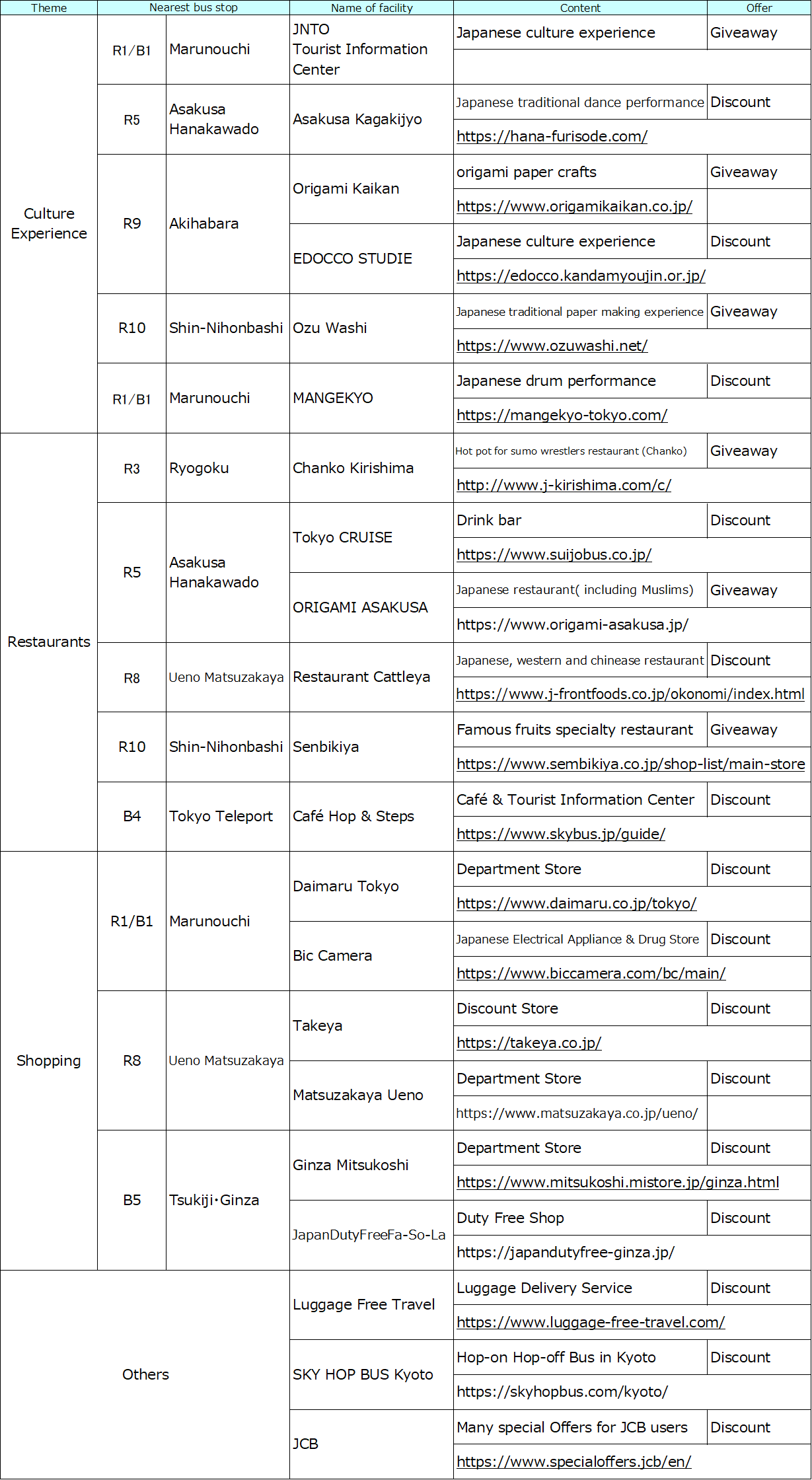 Please confirm the business days and hours for each facility via their online home page.
Using this coupon book, please enjoy your sightseeing in Tokyo to the fullest.

We are looking forward to using you.
SKY HOP BUS Team