March 20, 2020
Title
【Urgent news】The Red Course runs with reduction in the number of services offered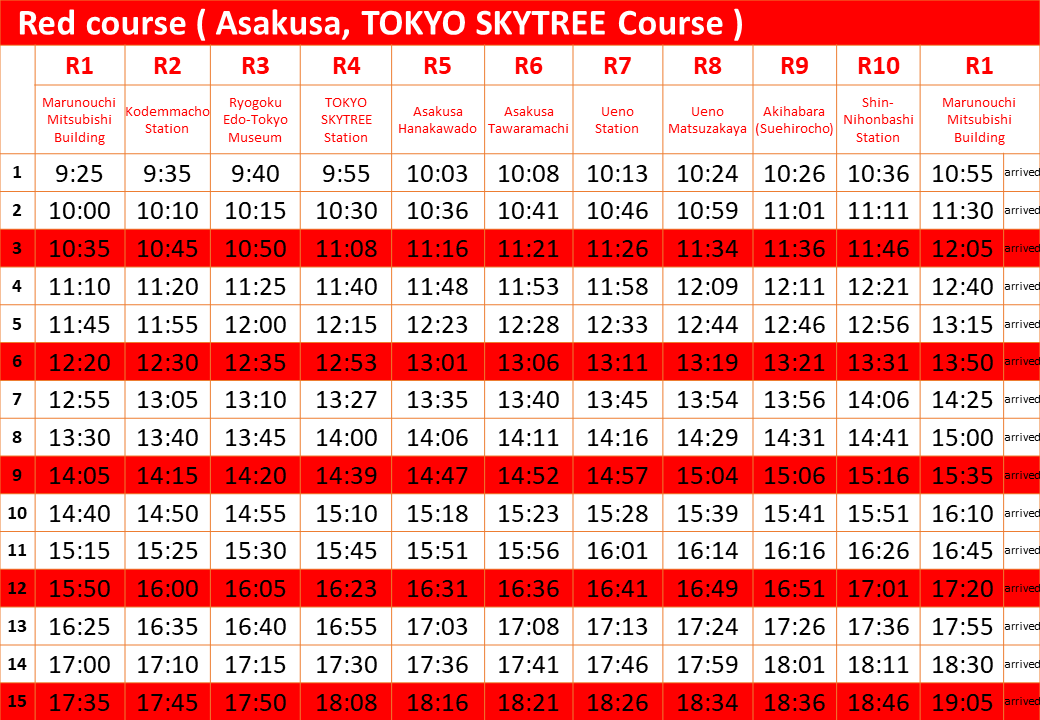 Dear. Customers
Thank you for using Sky Hop Bus.
In line with the domestic and international spreading of the novel coronavirus, from March 30, The Red Course runs with reduction in the number of services offered. (We do not operate at red time than the above timetable. Please note.) In addition, Sky Hop Bus will provide the latest updates on any changes to its service, such as further reductions, suspension, or the resuming of regular service via our official website in line with any future changes in the situation.
We sincerely apologize for any inconvenience this has caused our customers and kindly ask for your understanding in this regard.We will continue to put our utmost efforts into our service for the safety and security of our customers.
Sky Hop Bus Team