October 10, 2020
Title
【Notice】★Part2★Introducing our recommended routes by Sky Hop Bus!

Dear Customer,

Thank you for your using our SKY HOP BUS.

We would like to introduce our recommended routes by Sky Hop Bus.

Not only does the Sky Hop Bus feature a double decker open top bus,

but you can also get on and off freely at the most famous sightseeing spots around the city of Tokyo.

This time, we would like to provide a recommended route for seamless sightseeing of the city.

Please f

eel free to modify it as you like to match your needs.

①Let's take a peek at Tokyo during the Edo period!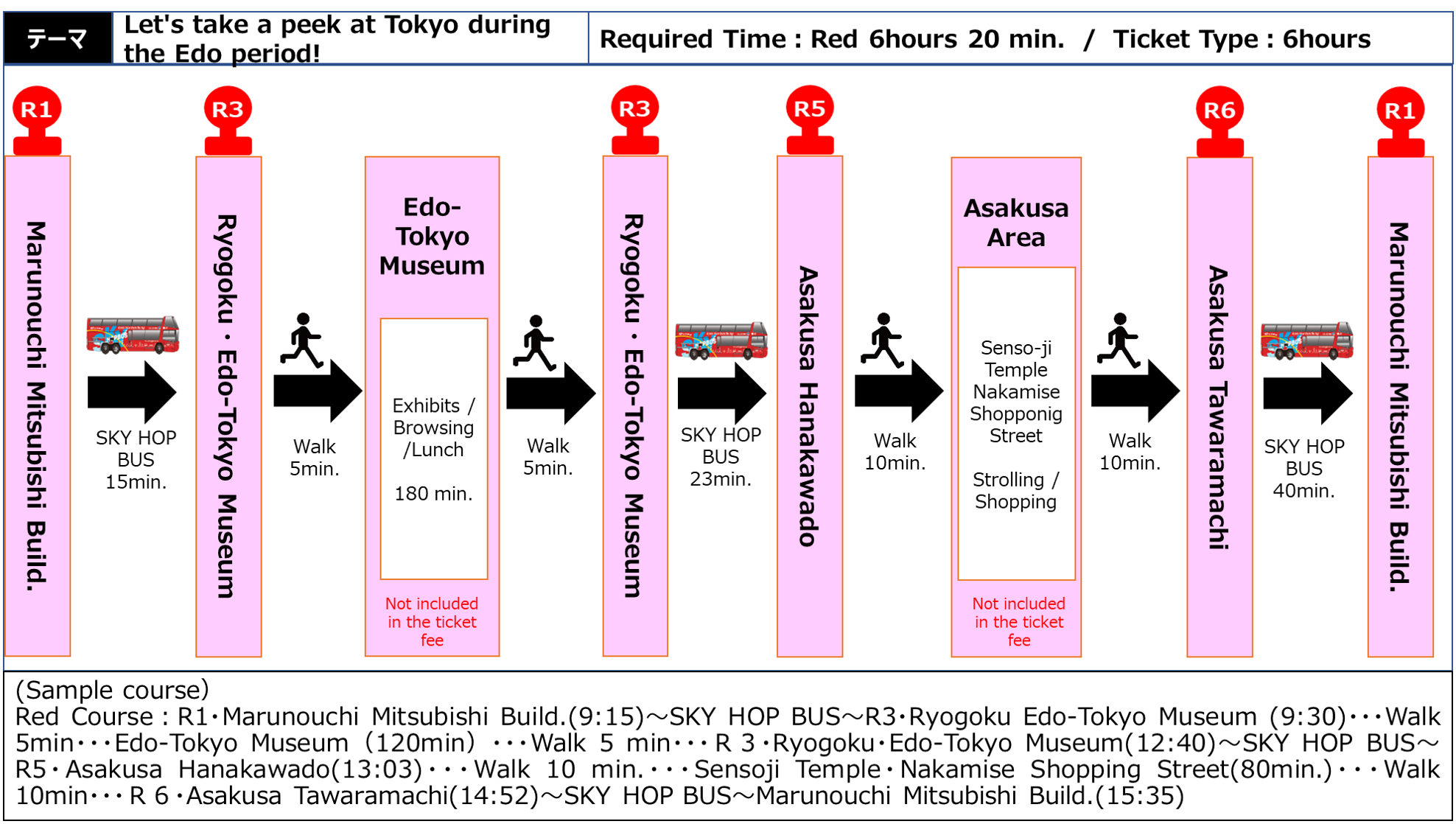 ※Edo-Tokyo Museum https://www.edo-tokyo-museum.or.jp/en/  
Admission Fee 
Adult 600yen,
Over 65 years old 300yen,
College Students & Vocational School Students 480yen、
Junior high school Students (Not from Tokyo) & High school Students 300yen、
Junior high school Students (Go to school or live in Tokyo), Primary School Students & Preschool Children free
②Enjoy both day and night views on the open top bus!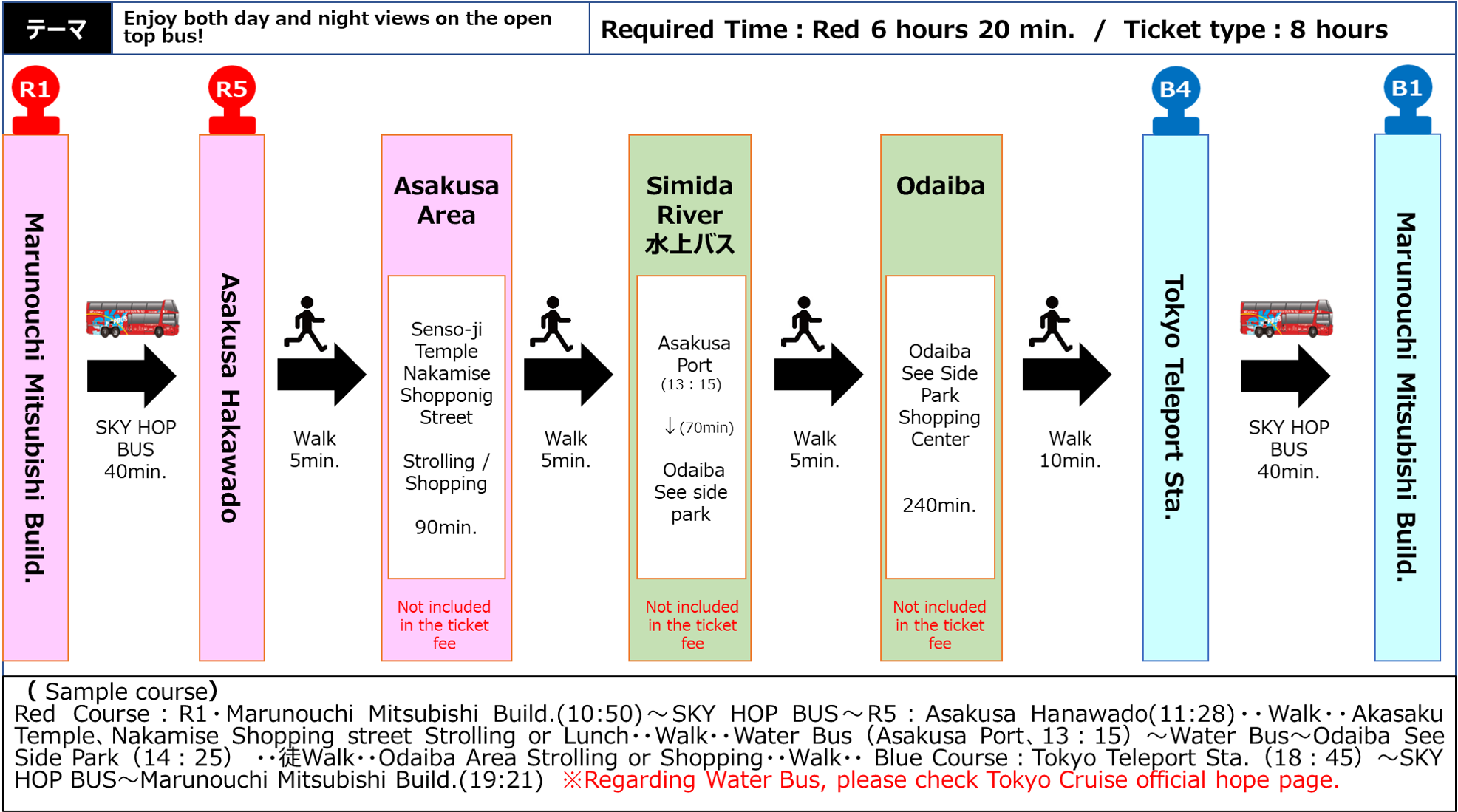 ※Tokyo Cruise official home page https://www.suijobus.co.jp/en/ Sample fee Asakusa → Odaiba See Side Park Adult 1,380 yen child 690 yen
★Recommended Routes Part1 https://skyhopbus.com/news/80
We look forward to using SKY HOP BUS.

SKY HOP BUS Team
We started Instagram. Please follow me!
@skyhopbus https://www.instagram.com/skyhopbus/