July 02, 2019
Title
【Notice】Point of New Course from July 1st
Dear Customer,

Thank you for your using SKY HOP BUS.
The red course bus stop has been added since July 1st.
In renewed brochure, we also introduce several facilities where our customer can experience Japanese culture near the bus stop.
< Facility of cultural experience>
①Tourist Information center, JNTO
 Culture Experience:Calligraphy、KIMONO etc. (No-fee, and part of one is pay service)
 https://www.marunouchi.com/tenants/9511/
②Ozu Washi
 Culture Experience:Handmade WASHI(Pay service)
③Ochanomizu Origami Kaikan

 Culture Experience:Origami(Pay service)
 https://www.origamikaikan.co.jp/lp/english_guide.html
<Special Offer>

①SKY DUCK
Detail of offer:Discount for 200JPY by SKY HOP BUS Tickets!
https://www.skybus.jp/course/?id=1499248355-226939
②MANGEKYO DRUM TAO
 Detail of offer:1,000JPY OFF! please show this brochure at the reception desk.
https://mangekyo-tokyo.com/en/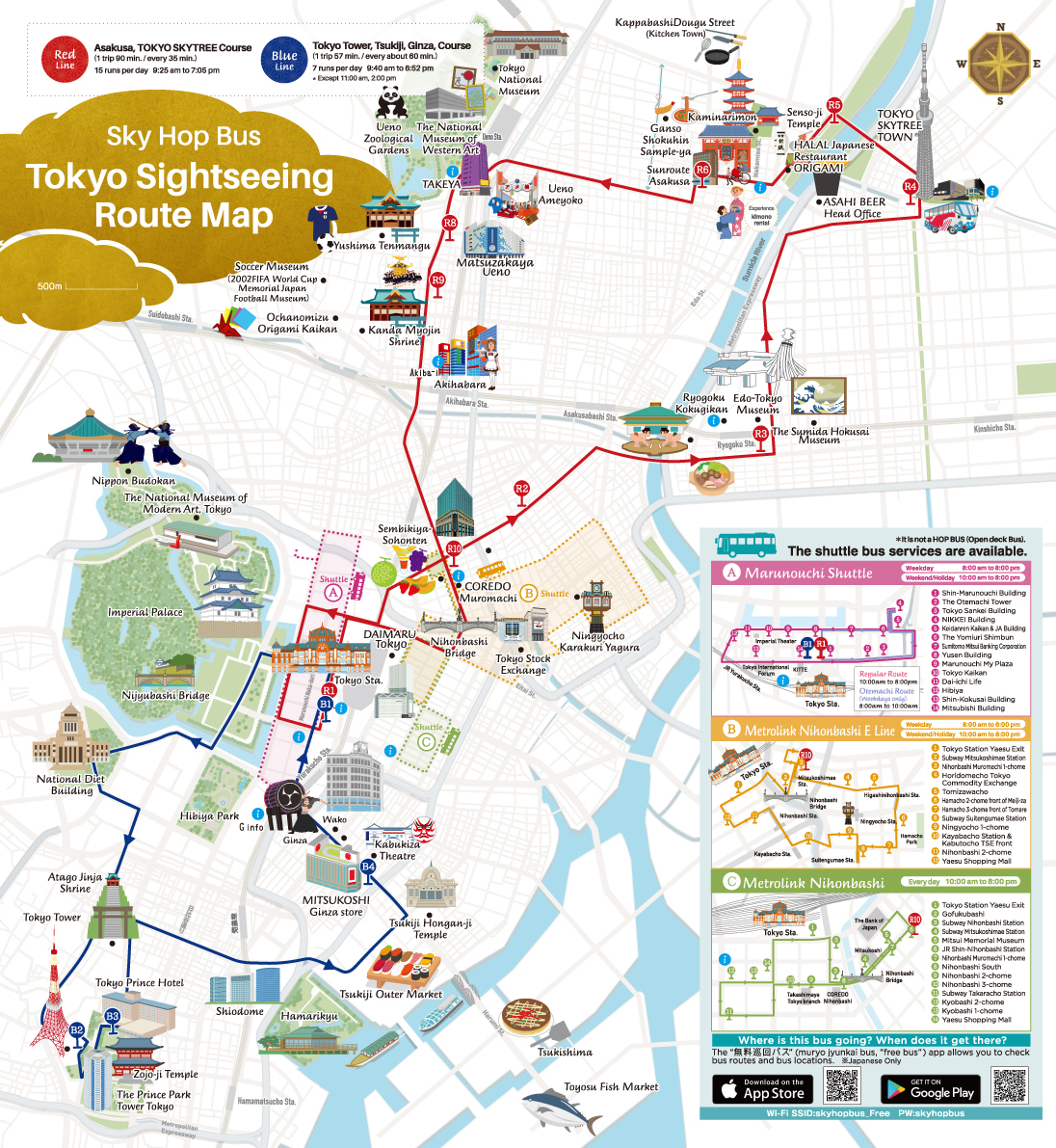 We would like to propose so that our customers will be able to enjoy after getting off at our bus stop.
We look forward to your using and your patronage.
SKY HOP BUS Team