August 14, 2019
Title
【Aug 15, 2019】 Total Suspension of Services due to the Impacts of Approaching Typhoon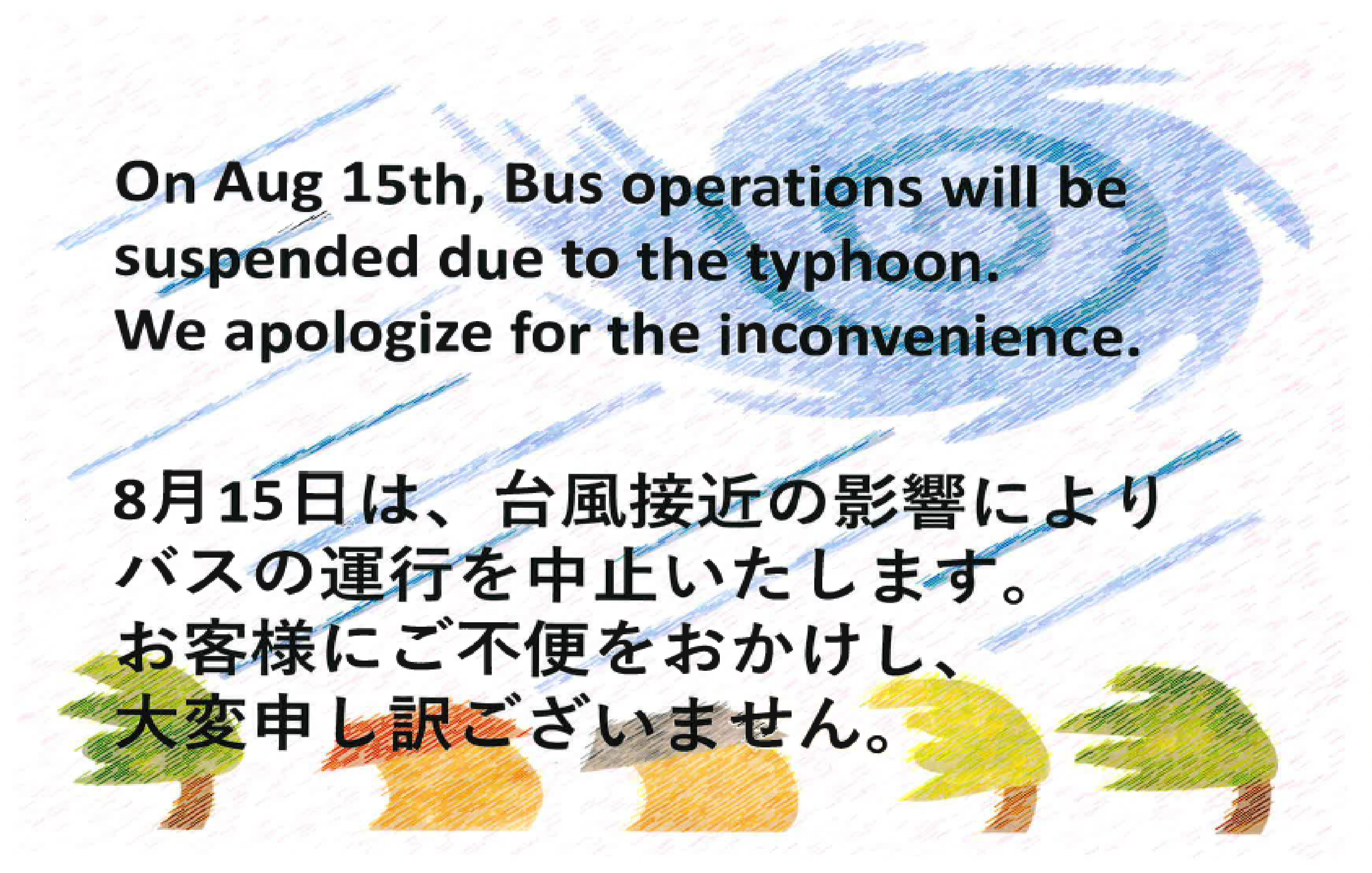 Thanks you very much for using Sky Hop Bus KYOTO.
On August 15, 2019, we will temporarily suspend all of the services on the day due to the impacts of the approaching typhoon.
In addition, we will also provide addition correspondence for customers who are affected by the service suspension this time.
※We will extend the period of validity for tickets purchased on "10:00 AM August 14, 2019" and onward to "10:00 AM August 16, 2019."

We are sorry for all of the inconvenience the service suspension may cause.
Thank you for your understanding. We look forward to serving you again.