October 12, 2021
Title
【Notice】Regarding date input for online purchase
Dear Customers,
Thank you for using Sky Hop Bus Kyoto.
Sky Hop Bus is now back in service on limited days.
When you purchase online, you can select the days when the bus is closed as your scheduled days of use.
We would like to remind you to be careful when purchasing the bus.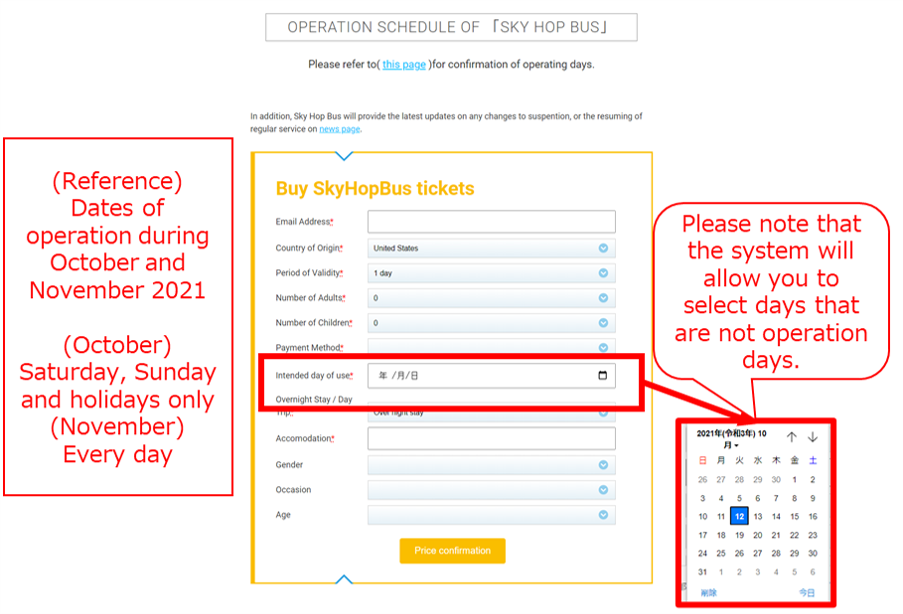 The system is still unable to handle setting changes.
We apologize for any inconvenience this may cause.
Thank you for your understanding in advance.
Loom forward to your using SKY HOP BUS Kyoto.
SKY HOP BUS Kyoto Team