November 18, 2021
Title
Sky Hop Bus Kyoto Model Course for Enjoying the Autumn Leaves
Autumn leaves in Kyoto will soon be at its peak!
There are many places to see the autumn leaves in Kyoto,
but you are not sure where to go, or you are worried about how to get there,
or you have limited time... Do you have such a problem?

SKY HOP BUS KYOTO is a bus service that starts from Kyoto Station and takes you to famous places and landmarks.
And no transfers! There are many famous places of autumn leaves in the course of SKY HOP BUS.
Therefore, SKY HOP BUS Kyoto offers a model course designed by our staff who know Kyoto well to help you enjoy the autumn leaves.
We hope you find this information useful for your autumn leaf area sightseeing.

1 Day Plan for Enjoying Kyoto's Autumn Foliage by SKY HOP BUS Kyoto
Recommended for those who want to enjoy a day trip from the beginning of the morning.
We have condensed all the major and lesser-known attractions into one tour.
We have also taken into consideration the time of the return train from Kyoto Station.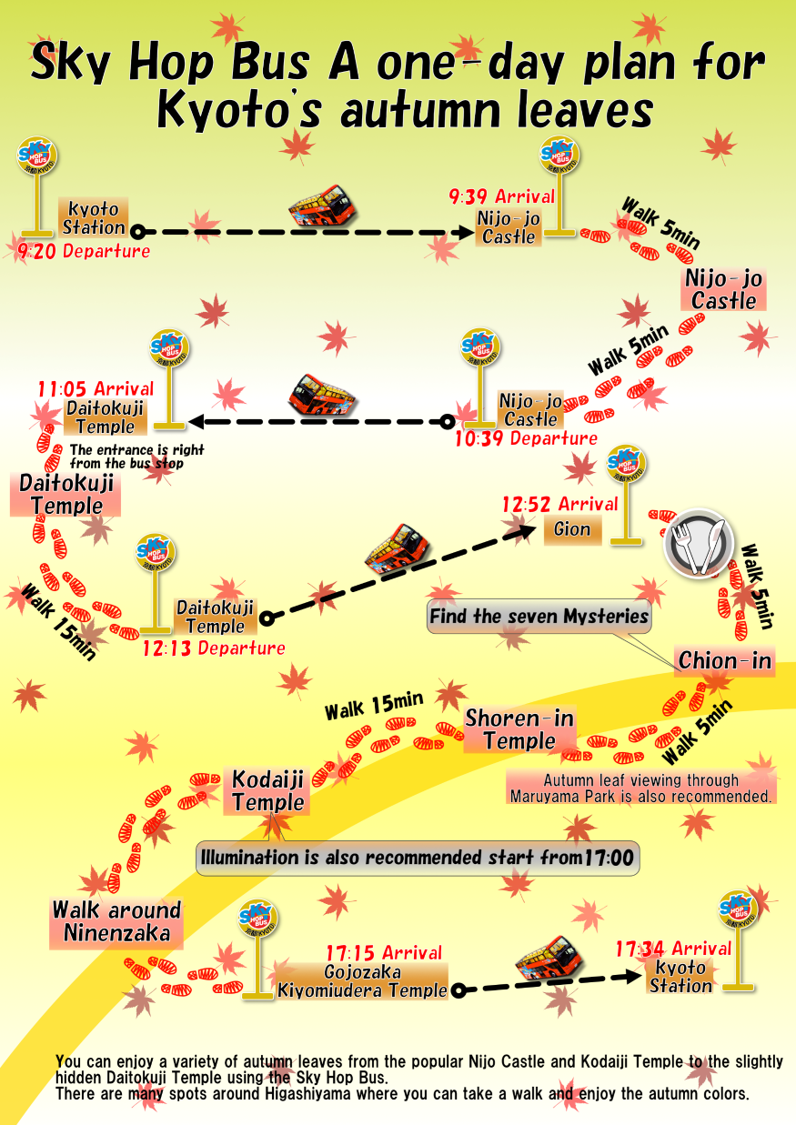 Enjoy it even in the afternoon! Half Day Plan of Autumn Foliage in Kyoto by Sky Hop Bus Kyoto
Although the time is limited, you can take advantage of the "Afternoon Discount" ticket, which allows you to board from the 4th flight in the afternoon.
In the Higashiyama area, you can enjoy the illuminated autumn leaves.
Even in the afternoon, there is plenty to see and do, so please make the most of your half-day free time after arriving in Kyoto and before checking into your hotel.
Why don't you enjoy the tour at a discounted price with the "Afternoon Discount" ticket?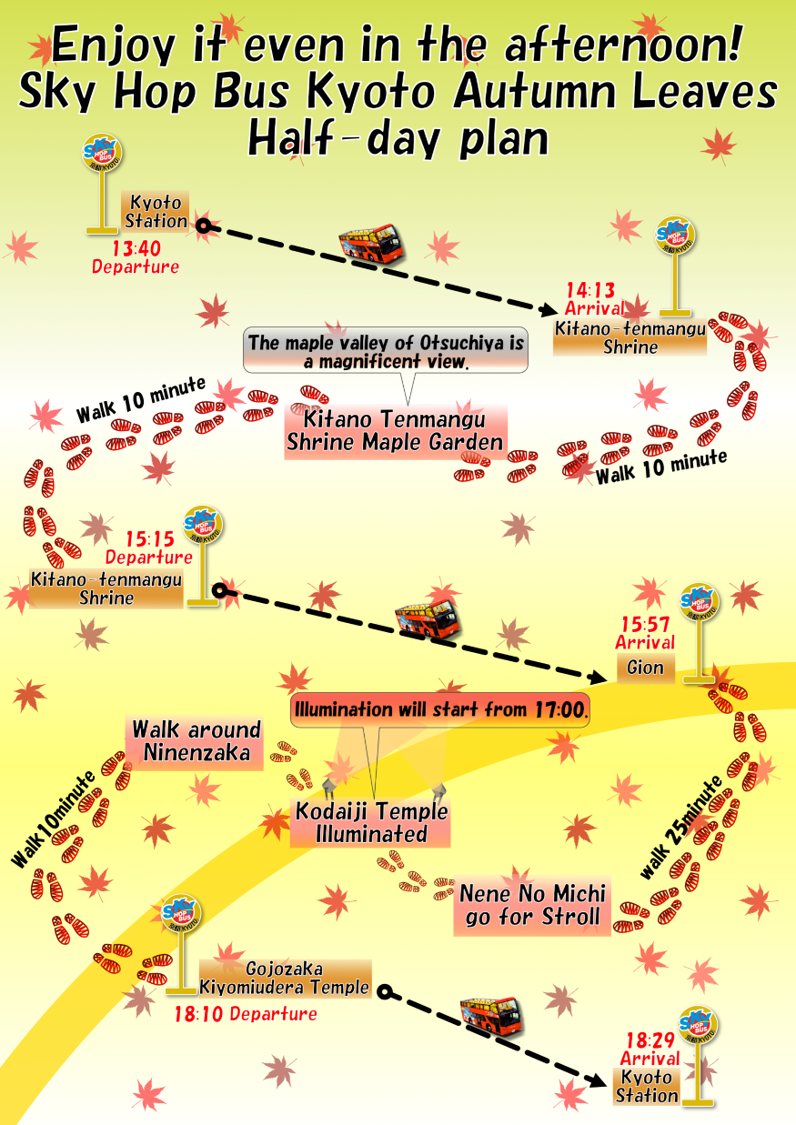 ★A Request to All Customers★
Roads in Kyoto are very congested during the autumn leaf season.
Please make your travel plans well in advance to avoid delays in the bus service due to road conditions.
Sky Hop Bus Kyoto