February 13, 2020
Title
【Notice】Regarding new Sky Hop Bus services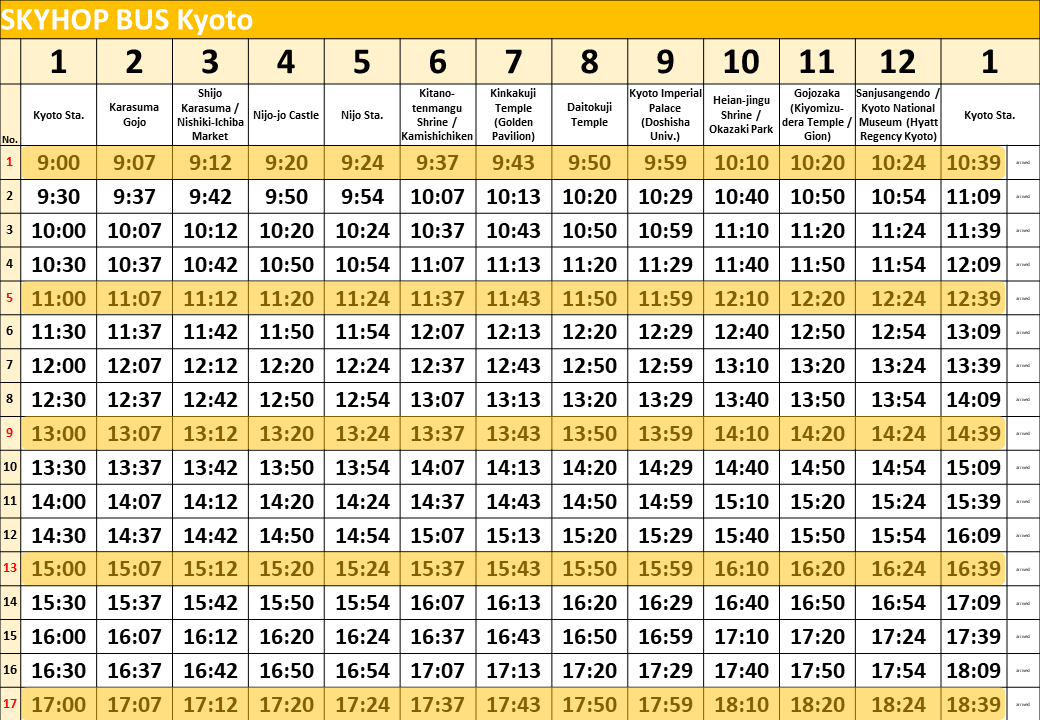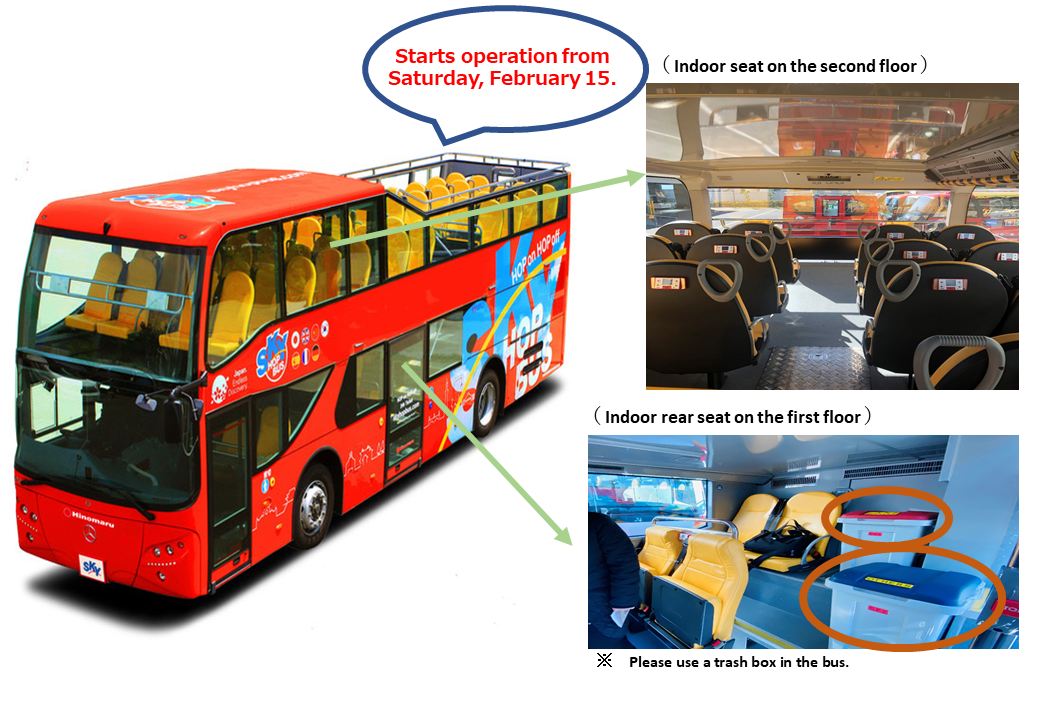 Dear. Customers
Thank you for using Sky Hop Bus.
Services for the double-decker half-open bus, a new, all-weather bus that is making its debut in Japan and offers customers more comfortable travel, commenced on Saturday, February 15th.
【OVERVIEW OF THE NEW BUS 】
1.Service start date  : Saturday, February 15th, 2020
*For the present, one vehicle running on Kyoto Course will be the new half-open bus.
*New bus runs at the yellow time on the above timetable.
2.Bus features
1) Lower level seating and upper level enclosed seating is available for all-weather sightseeing.            
Upper level seating: 46 seats (enclosed: 20 seats, open-top: 26 seats). Lower level seating: 8 seats. Total: 54 seats.
*Lower level seats are only available on this new model of bus.
3.Remarks   
1) Service courses, dates, and times for the new bus will vary from day to day. Services may be suspended when maintenance is required.
2) For the present, only one bus will operate. We will update notifications once future plans for an increased nuber of buses are in place
We look forward to use Sky Hop Bus.
Sky Hop Bus Team