October 16, 2020
Title
【Notice】Inroducing our operation buses on Oct 17 & 18
Dear Customer,
Thank you for using Sky Hop Bus.
We would like to introducing our operation buses on Oct 17 & 18.
1.Half Top Type(New Version/Open Top Bus)
In November, 2019, we introduced a new type of buses. On the lower deck of this bus, there is a slope to allow wheelchair users to board in their wheelchairs.
The front part on the upper-deck of the half-opened type has a roof with air-conditioning.

2.Crystle Type(Glass roof bus)
Known as "Crystal type," this bus is glass-roofed, unique in the world.


★Time Table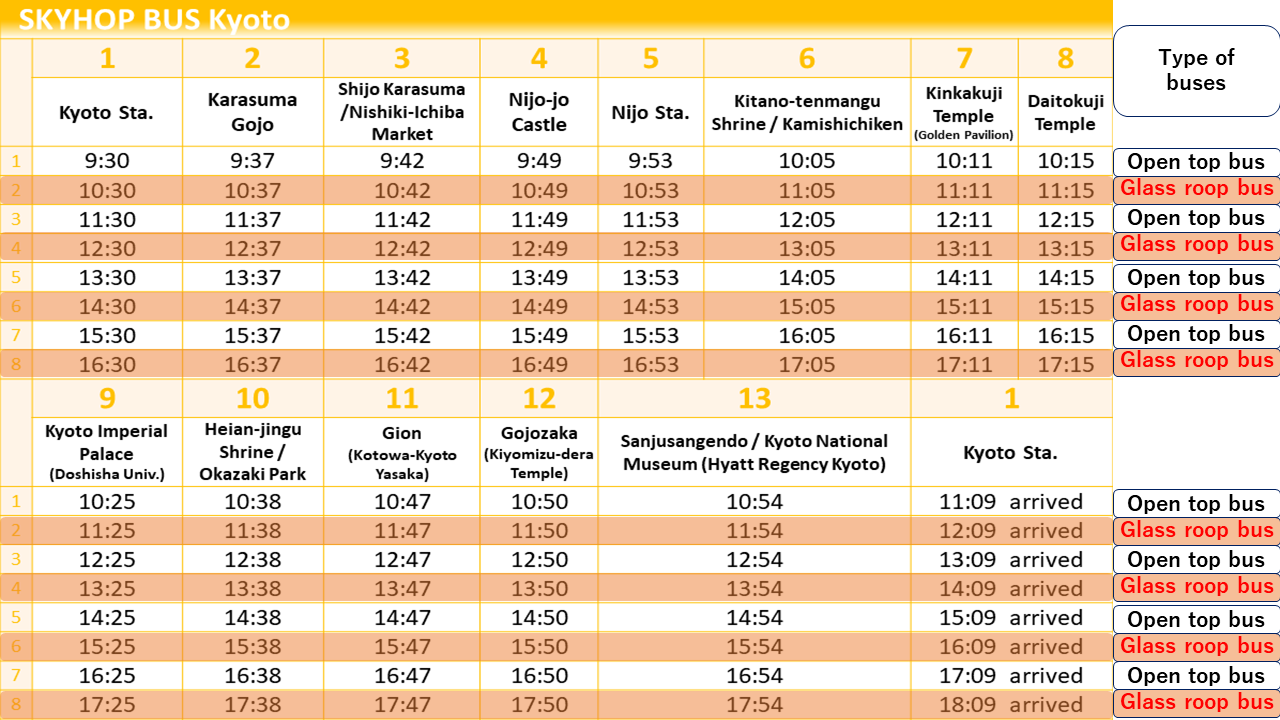 Please note that we cannot arrange a bus type you may choose as we run different types each day due to the regular inspection and maintenance and other reasons.
We look forward to using Sky Hop Bus.
Sky Hop Bus Team