November 06, 2020
Title
【Notice】Introducing our operation buses on Nov 7 & 8
Dear Customer,
Thank you for using Sky Hop Bus.
We would like to introducing our operation buses on Nov 7 & 8.
1.Full Open type (Open top Bus)
Sky Hop Bus uses this type for most of our open-top double-decker buses. All seats are arranged on the upper-deck.
Being on board the bus, you will be amazed by the heightened viewpoint and be attracted by the different look of the usual scenes of the city.


2.Crystle Type(Glass roof bus) ※Only on Nov 7(Due to rainy forecast
Known as "Crystal type," this bus is glass-roofed, unique in the world.

★Time Table(Glass roof bus is only on Nov 7, both of buses is open on Nov 8)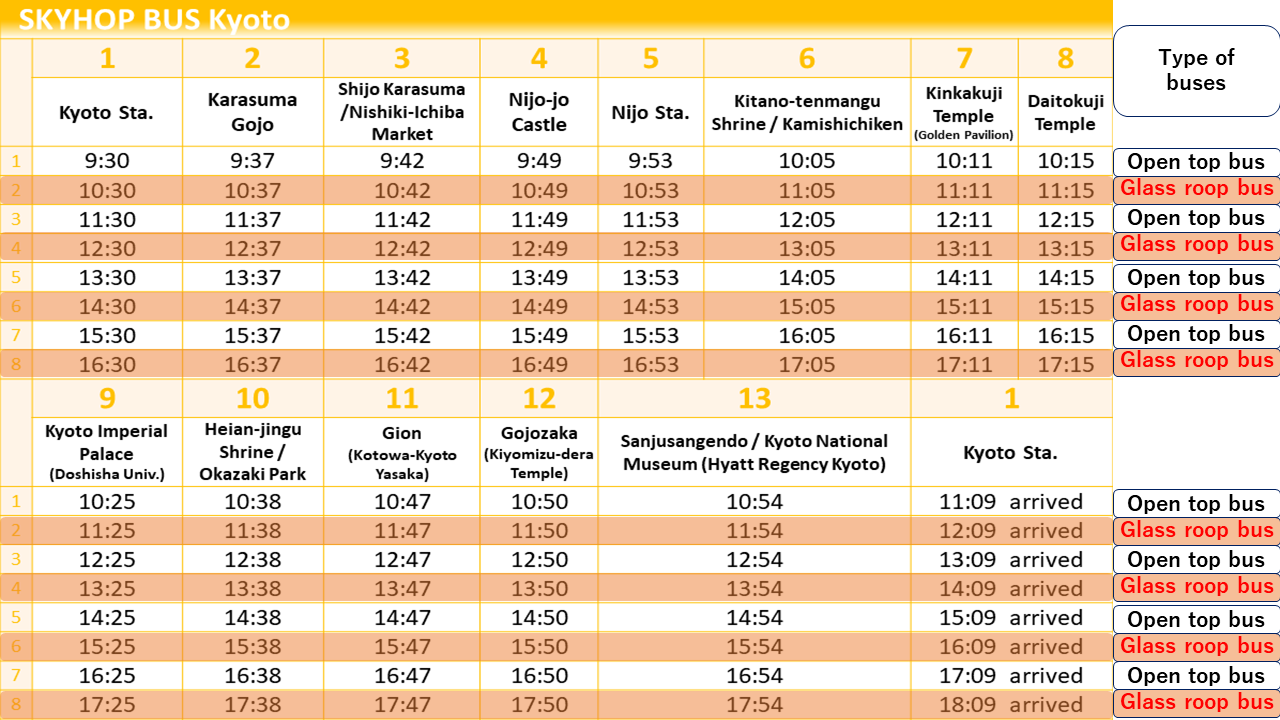 Please note that we cannot arrange a bus type you may choose as we run different types each day due to the regular inspection and maintenance and other reasons.
We look forward to using Sky Hop Bus.
Sky Hop Bus Team